SharePoint, Microsoft 365, Office 365 & Azure
As members of the East Midlands Chamber of Commerce and Chesterfield Champions, we love to share our knowledge with the local community. Come along to any of our events to pick up useful tips n' tricks and have a chat.
To keep up-to-date with our schedule, why not subscribe to our newsletter below, or links with us on Twitter, or follow us on LinkedIn. If you'd like to suggest a topic for a future event, contact us and we will try to accommodate your request.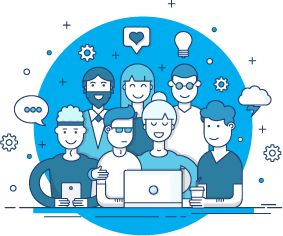 Tapton Park Innovation Centre
Chesterfield
Office 365 - Applications Overview
Join us for a free breakfast meeting to discuss all the apps available in Office 365. This event will focus on what is included with your Office 365 subscription including some of the less known applications such as Flow and Sway.
TBC
Register your Interest
09:00 - 11:00
Tapton Park Innovation Centre
Chesterfield
Office 365 - First steps for your business
HappyWired is hosting a breakfast meeting to discuss the basics of Office 365. Aimed at businesses curious about adopting a cloud approach to their IT strategy. The session will explain how to move to the Microsoft cloud, what the benefits are, and what the future would look like for their users.