Office when and where you need it
Provides users with anywhere, anytime access to cloud based email and calendars, conferencing, file sharing, websites and Office web applications.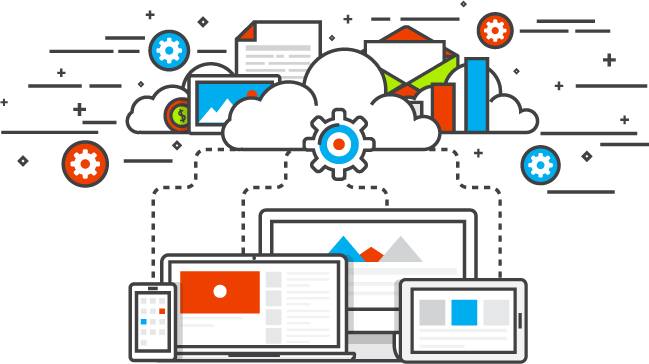 The digital workplace is a business strategy that enables new and more effective ways of working, improves employee engagement and agility, and exploits consumer-oriented styles and technologies
Our services
We love working alongside our customers to help reduce costs, realise collaborative benefits and increase efficiency by understanding your requirements, share ideas and overcome business challenges.
Development
We can adapt, bend and mould Office 365 to your organisations business needs. Our experienced team will engage with you, understand your challenges, develop perfect solution and ensure its smooth delivery and adoption.
What we can help with
We can help with every aspect of building the right digital workplace for your business. From idea generation, concepts, wireframes, implementation and delivery.
We can use the Office Add-ins platform to build solutions that extend Office applications and interact with content in Office documents.
Reusable components that can provide the content/interaction you need on a SharePoint page.
Better extend and adapt Microsoft Teams to align how your team wants to work.
Building custom business apps that connect to your data and works across the web and mobile.
Training
We provide immersive real-life scenario lead workshops that are designed to support your organisation in bringing Office 365 in to your digital workplace. Helping you decided if Office 365 is the platform for you or just helping users be more productive.

Migration
Migrations can be tricky business, sometimes even discovering what you have and if it's still relevant can be a challenge. Here at HappyWired we provide insight and a pragmatic approach to ensuring successful migrations.
Migrating email to Office 365 may seem daunting, but our services make it a straight forward process with no downtime or loss of service.
Migrating files from network shares and other document management applications to Office 365 has many benefits.
Office 365 has many services that can be used as a framework for providing functionality you may have trapped in other legacy systems.
Migrating these forms to the cloud enables additional functionality and provides a modern solution for your workforce.
We can migrate data from most applications and if you have a requirement not mentioned, let us know.
We offer a considered and phased approach to migrations
Consultancy
Need assistance with anything Office 365 related? We can help! Working with our team of experts you'll have all the information you require to ensure you deliver your Office 365 strategy to your business right, first time! With so many options of doing things correctly on Office 365 it's critical you choose the right path.
Our consultants can help demonstrate, plan, configure, and specify your requirements by listening to your needs and long term objectives.
Contact HappyWired Today
Having a chat with someone with a passion for what you're trying to achieve is always better than wading through page after page wondering if the company can deliver your requirements. If you'd like to ask a question, or you would like to have a friendly chat with one of our technical team, contact us below or give us a call.