Hub for teamwork in Office 365
Connect your teams with Microsoft Teams in Office 365, where chat, content, people, and tools live together, so your teams have instant access to everything they need.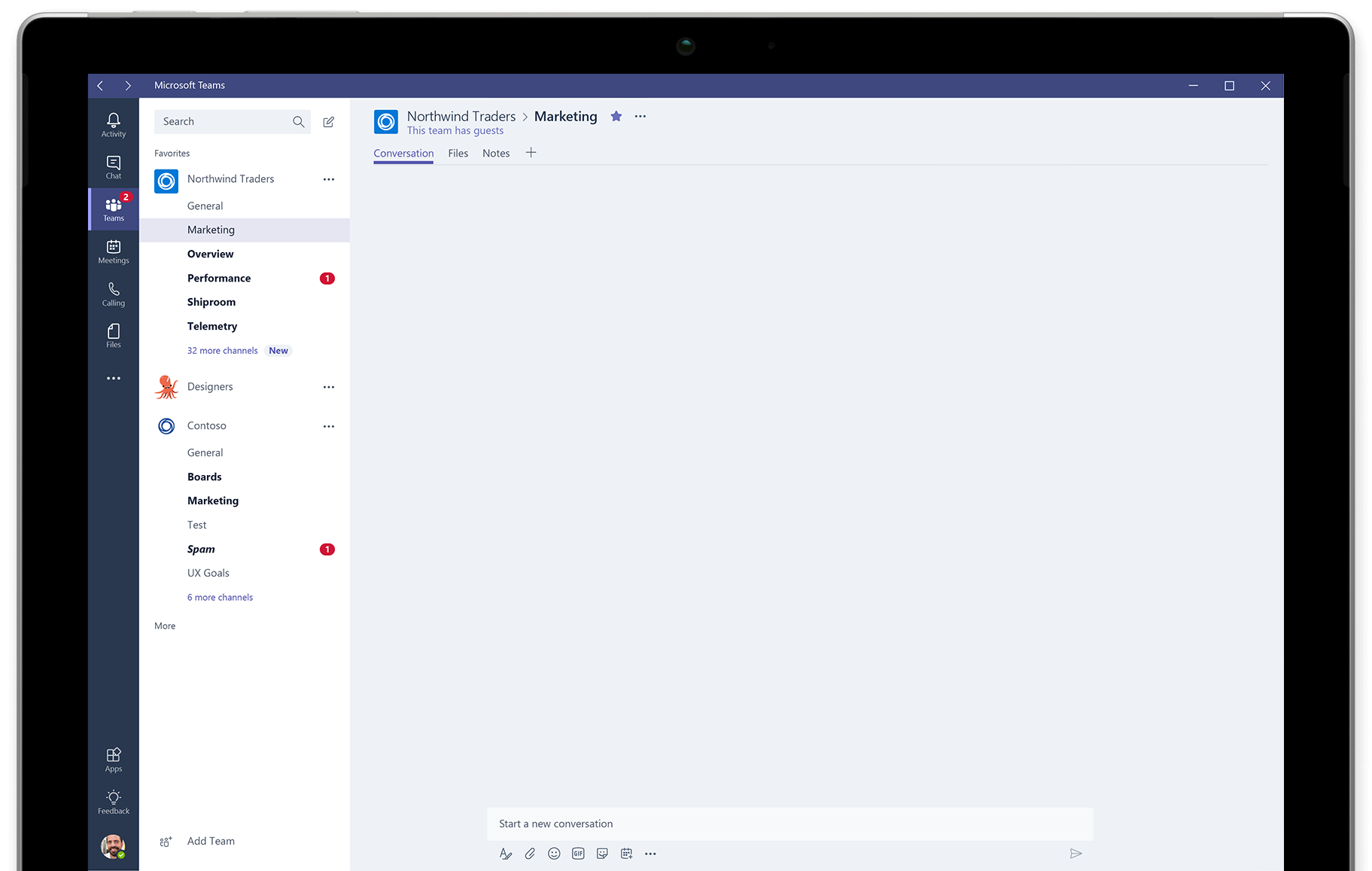 Communicate in the moment and keep everyone in the know. See content and chat history anytime in team or private chats. Schedule small group or team meetings. Post an email in a thread to keep your team in the loop. Complete your meetings with sharing, video, and audio conferencing with full calling support, including advanced voice features.
Give your team instant access to everything they need right in Office 365. Manage all your conversations, files, and tools in one team workspace. Enjoy built-in access to SharePoint, OneNote, PowerBI, and Planner. Work on documents right in the app. Keep the team in the loop with email integration. Search across people, files, and chats with intelligence from Microsoft Graph.
Tailor your Microsoft Teams workspace to quickly access key services, explore data, and get updates from the apps your teams use every day. Create different team channels based on work streams or topics. Pin commonly used files for easy reference. Customise notifications so you don't miss important activity and information from third-party services. Build integrations with APIs and add bots that work on your team's behalf.
The digital workplace is a business strategy that enables new and more effective ways of working, improves employee engagement and agility, and exploits consumer-oriented styles and technologies
Our services
We love working alongside our customers to help reduce costs, realise collaborative benefits and increase efficiency by understanding your requirements, share ideas and overcome business challenges.
Development
We can adapt, bend and mould Microsoft Teams to your teams and organisation's needs. Our experienced team will engage with you, understand your challenges, develop the perfect solution and ensure its smooth delivery and adoption.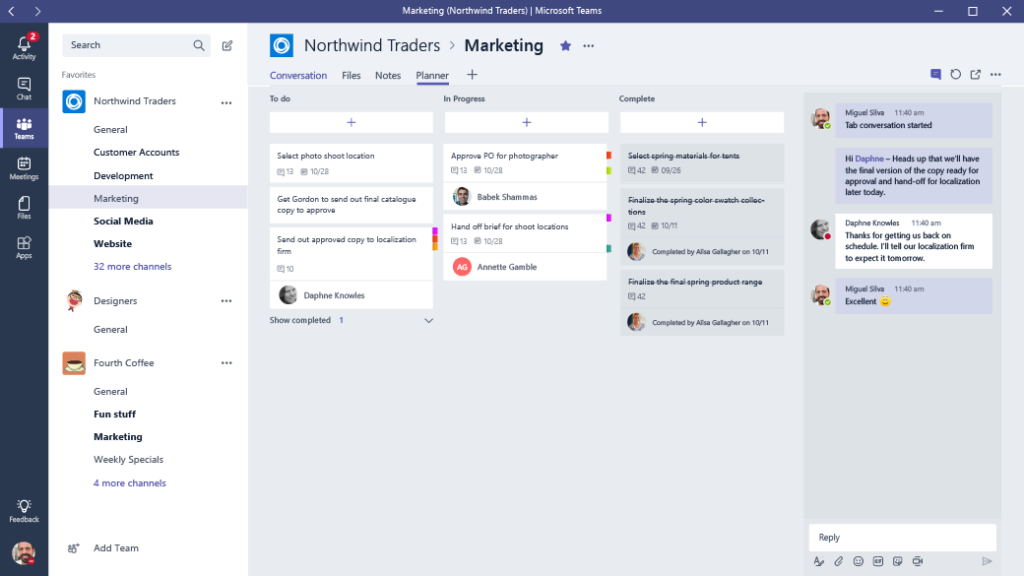 Tabs let team members access your service on a dedicated canvas connected to a channel or private chat. This lets them work directly with the tools and data you provide in context, and have conversations about them.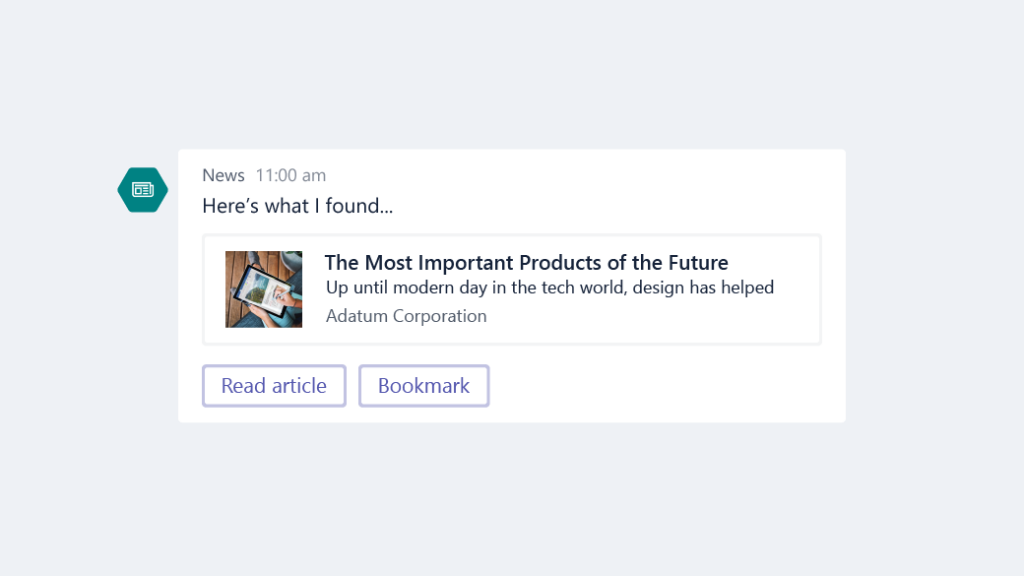 Bots, which are built on the Microsoft Bot Framework, let team members interact with your service through conversations in Microsoft Teams. If you already have a bot written on the Bot Framework, you can easily enable it for Microsoft Teams.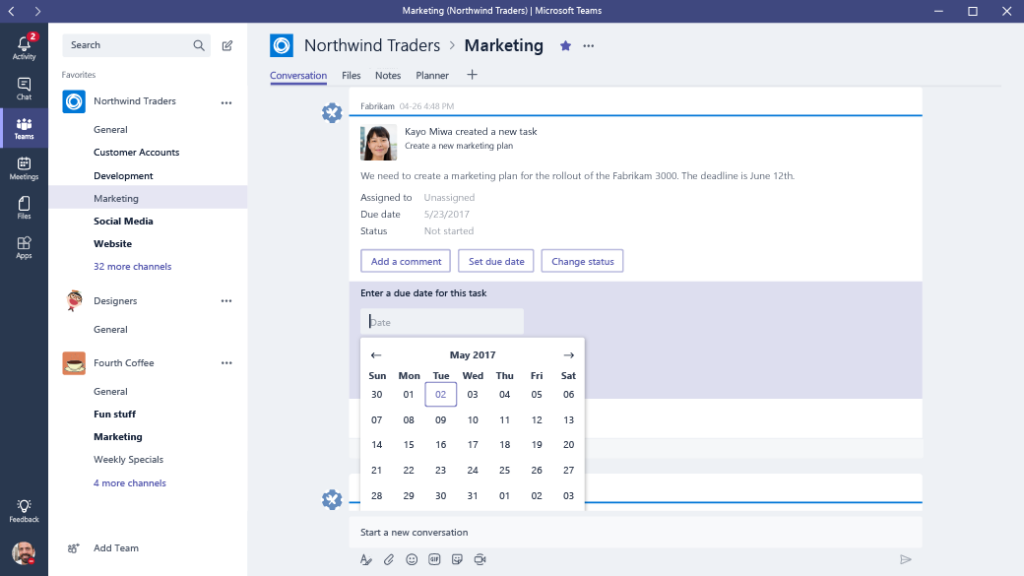 Connectors allow your service to send rich notifications right into channels in Microsoft Teams and let team members have conversations around them. You can now also send rich actionable messages, which let users interact with the content directly within Microsoft Teams.
You can build an Office 365 connector by integrating with incoming webhook APIs to generate rich connector cards. After building the connector, submit it as a Microsoft Teams app or as a standalone connector for Office 365 Groups.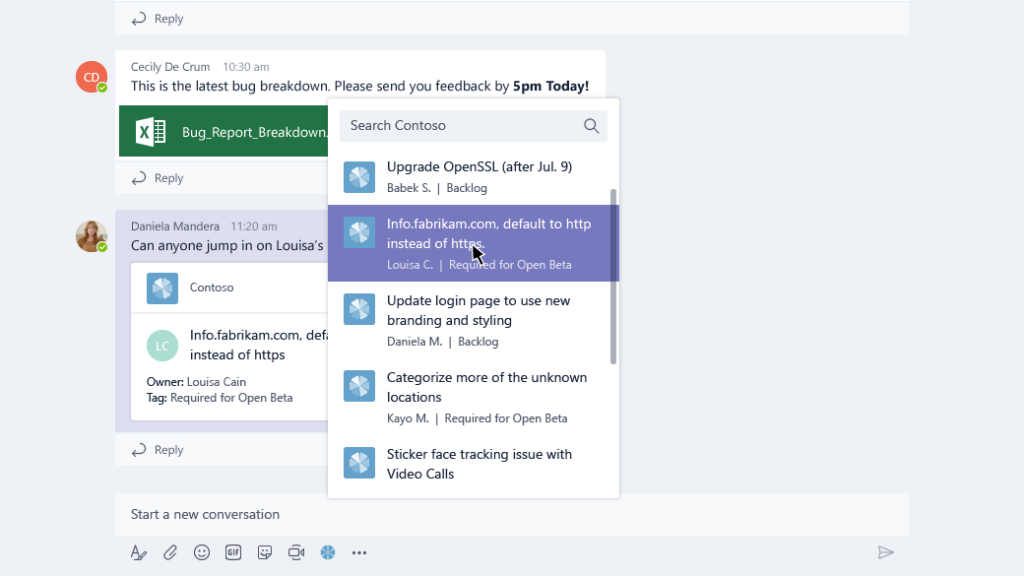 Compose extensions let users quickly share your app's content directly into team conversations.
With compose extensions, your customers can query or create entities directly in Teams. Users won't have to switch multiple windows or copy and paste to collaborate using data from your service directly in Teams conversations.
Built on the Bot Framework, compose extensions are easy to develop and add to your app.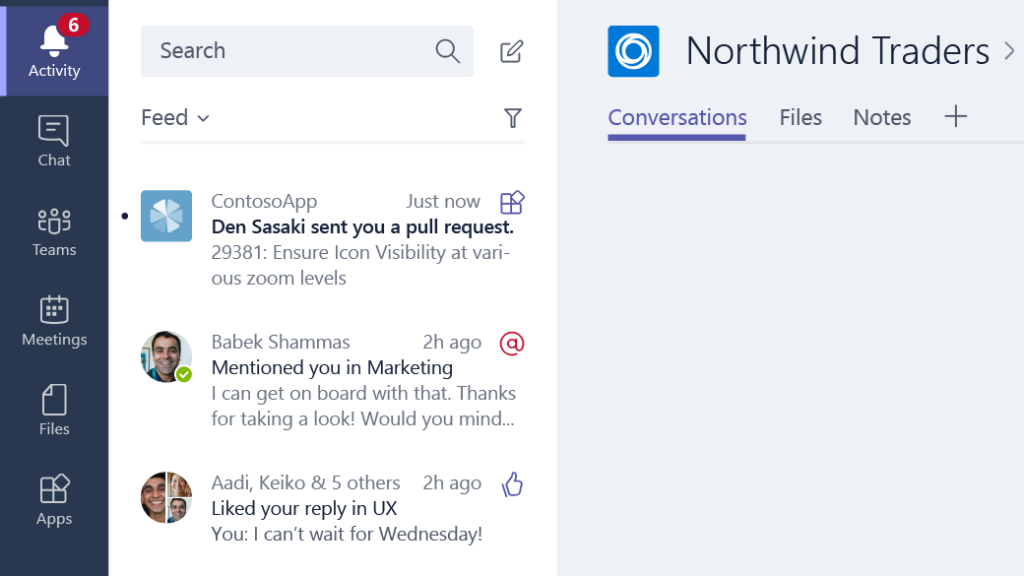 Integrate with users' activity feeds to privately notify them of key information and updates from your service. Users can triage what needs their attention from this list, and new items also trigger desktop and/or mobile notifications on their connected devices. Pushing your events into the feed is as simple as sending the user a message and indicating that it should be considered for feed generation (as opposed to a standard bot chat message).
Training
We provide immersive real-life scenario lead workshops that are designed to support your organisation and teams in working together, collaborating and being more productive into your digital workplace.
Integration
Microsoft Teams is a great hub for teamwork throughout your organisation, but you may have disparate systems that are still utilised every day by those Microsoft Team users. We may be able to help to integrate those systems and further streamline the way your team works and therefore improve their productivity.
Consultancy
Need assistance with anything Microsoft Teams related? We can help! Working with our team of experts you'll have all the information you require to ensure you deliver your Microsoft Teams strategy to your business right, first time! With so many options of doing things correctly on Office 365 it's critical you choose the right path.
Our consultants can help demonstrate, plan, configure, and specify your requirements by listening to your needs and long term objectives.
Contact HappyWired Today
Having a chat with someone with a passion for what you're trying to achieve is always better than wading through page after page wondering if the company can deliver your requirements. If you'd like to ask a question, or you would like to have a friendly chat with one of our technical team, contact us below or give us a call.