Deliver what your customers are looking for – HappyWired can be your digital transformation partner
Partnering with HappyWired can bring many benefits to your IT Support or Telecoms business. Our services can be an extension of your client offerings, with many benefits for both businesses.
We are specialists in getting the most out of SharePoint and Office 365. We engage with clients on a project basis helping them get the most out of every application in Office 365 or developing new bespoke applications in PowerApps. In turn this drives an increase in adoption of the services in Office 365, which drives licence upgrades and increasing the customers loyalty to your brand.
Your customers will see massive benefits as we drive them through their digital transformation, modernising their business. Start offering services such as Intranets, Custom Applications, Analytics, BPM and IoT, benefitting from our experience and unique skills. We're also able to train your sales and support teams to be better placed to sell and support your clients.
Engaging with your clients and understanding their business can also open doors for supplying your other services like backup and archive that may be available from your CSP partner. Some of our services will also drive consumption of Azure services, further increasing your continual revenue streams.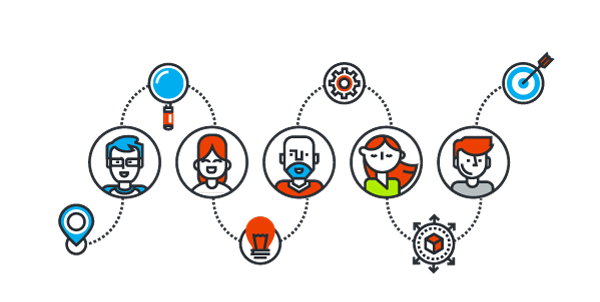 Benefits of partnering with HappyWired
Continual Support & Bespoke Offerings
We work with our partners to educate their sales and marketing teams, and jointly produce case studies and marketing material.
What we do and don't do for our partners
HappyWired typically deliver project based solutions to your clients that have specific timeboxed deliverables, other than follow up support or our continual improvement program. We will work directly with your client's on fixed objectives and provide detailed reports to what is to be delivered and progress. All additional ongoing subscriptions for Office 365 and Azure will be passed referred back to the partner.
HappyWired DO
Provide consultancy on Office 365
Develop bespoke applications using PowerApps and Azure
Create dashboards and reports on Power BI
Help customers connect to external data and 3rd party systems
Create beautiful Intranets
Drive adoption of MS Teams, SharePoint, Yammer and OneDrive
Help wiith complex application and data migrations
Automate business processes with Flow
Provide continual improvement programs to help clients make the most of Office 365
Provide supoprt on their deliverables
HappyWired DON'T
Sell Office 365 licences to your clients
Sell hardware
Sell telecom plans or equipment
Do any kind of hardware support
Offer competing products to your clients
Provide SSO services
Website development or SEO
Remove your partner affiliation
Contact HappyWired Today
If you would like to know more about partnering with Us, and how we can help your business and clients, please contact us on the form below, or give us a call