Transform critical processes with Business Process Automation
Transform critical processes with Business Process Automation
HappyWired's expert view on….
How to transform critical processes with Business Process Automation
Last week we looked at gathering the low-hanging fruit that Business Process Automation puts within your organisation's reach. Now it's time to explore larger-scale projects that can be driven by BPA.
We are now exploring more strategic initiatives that can fundamentally change the way employees work and deliver new sources of competitive advantage to a business.
And thanks to the capabilities in Microsoft 365, they are surprisingly easy to implement.
In the past, large-scale automation projects were incredibly expensive, prone to missed deadlines, overextension and overambition. This is no longer the case, especially if you have experts showing you how to set them up in ways that clearly benefit the business.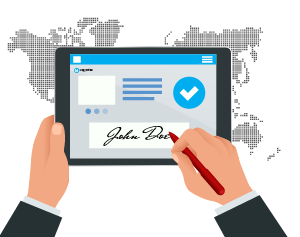 With significant process improvements, it's evident that more planning is needed to ensure success. Here are the key steps we recommend:
Study and assess the current process
Understand where the automation will go and what it will do
Set clear about its benefits
Start to get all the end-users on board
Assessing the current process
When you have identified a goal (cutting costs, cutting downtime, improving quality), the first step should be to study and assess your current process. How does it work? Does it work differently for different people? What technology is currently involved? What are the pain points, snags and frustrations? How do the heaviest users of the process think it could be better?
Understand where the automation will go and what it will do
Next, you need to understand where the automation will go and what it will do.
Previously, new infrastructure had to be installed to make simple process automation possible. That's no longer true. Instead, the best projects make use of the technology and software you already have. As we have highlighted, users of Microsoft 365 usually need no new infrastructure or software at all.
That's what makes modern BPA so compelling. Using the power of an organisation's investment in Microsoft 365, you can produce bespoke automation crafted to address any company's particular needs.
For instance, HappyWired helped a company that deployed substantial amounts of construction equipment. They were unhappy with inefficiencies and the amount of manual work in their process. Engineers needed to get one of 17 paper checklists and sets of documents signed on-site; then that information had to be manually inputted and stored.
HappyWired developed a mobile application in Microsoft PowerApps (a function within Microsoft 365) that transformed this major process.
Instead of just streamlining one manual element of the process, a simple, whole-process application was built for the users. It let engineers go to a client site and simply scan a barcode on equipment. This brings up the correct inspection and delivery documents for that equipment type and provides digital signature-boxes with dates and times to capture responses.
As these checks and signings are carried out, automated checks are made on all the information provided. The documents are then stored and used to generate certifications to send to the clients.
Getting clear about the benefits
In another case, HappyWired implemented an automation project that has transformed how organisations approach managing annual leave and plan their workforce operations.
The company in question had multiple variables that had to be considered when assessing employees' holiday entitlements. Leave was managed locally – and with some difficulty – by team managers on spreadsheets.
This disconnected process meant that there was no clear central visibility of annual leave or workforce capacity. Absences between teams weren't coordinated, and there was a danger that too many people would end up taking leave all at the same time, which impacted on the level of support available for customers.
We created a comprehensive, centralised leave-management process called My Time Away (MTA). MTA gave a calendared view for local teams to input leave requests. It also allowed managers to see how, when, and by what date employees should book leave. The central data from HR was used and combined with local variables.
The solution sat inside Microsoft Teams, a program already used by the entire workforce. This automation provided clear visibility of holiday entitlements, as well as quick, straightforward answers to leave-requests. Crucially, these answers could be provided based on the best possible view of what would work for the firm and the employee alike. It has transformed how leave requests are processed and how work is scheduled.
Getting all the end-users on board
Of course, the easiest way to encourage adoption by end-users is to stress the benefit it will have to their quality of life. But there are other considerations. In both of these instances, easy adoption and good user interfaces (UI) were critical.
In our examples, our solution was tailored to integrate seamlessly into tech that users were already familiar with. So users were operating with a UI that was familiar and understood. But both of these automated processes could have been run using other interfaces, to suit what a firm already used. It's all achievable through the power of Microsoft 365.
While any digital transformation effort comes with costs and risks, BPA projects, enabled by Microsoft 365 and led by experts, can be game-changing for businesses – affordable, highly effective, and always keeping the end-user in mind.
In the final instalment of BPA blog series, we will look at the financial nitty-gritty: what sort of return on investment (ROI) can you expect?