Office 365 & SharePoint Migrations
Easing the transition to Office 365 & SharePoint
Migrations can be tricky business, sometimes even discovering what you have and if it's still relevant can be a challenge. Here at HappyWired we provide insight and a pragmatic approach to ensuring successful migrations.
We can migrate from many data stores and applications. We will assist you in selecting the correct data structures in your new digital workspace. Our strategy is always to understand the existing data structure then plan, communication and strategies the migration to your new online home. We ensure that staff are ready to embrace the new world with our inclusion of additional features.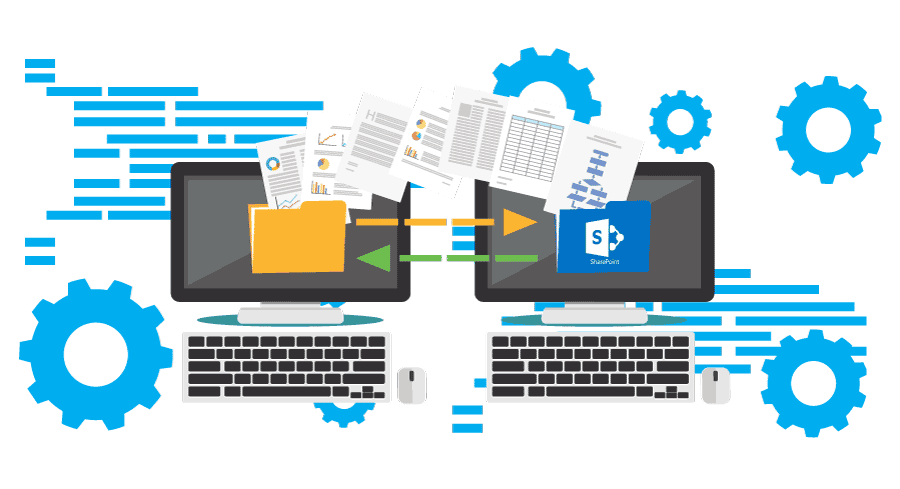 Here at HappyWired we like to know how customers are getting the most out of their systems. By migrating data and applications to Office 365 you will utilise a platform and storage that is included with your subscriptions. This will allow you to decommission older legacy systems and file systems, plus all the support services like backup that come with them.
The digital workplace transformation is all around us, but often legacy systems are difficult to access remotely, and files are difficult to share and collaborate on without duplication. Migrating your data and systems to Office 365 and SharePoint can make them more accessible to the people that need them.
Knowing where your data is, and what data you have can help drive decisions and help comply with regulation. Migrations shouldn't be a dumb copy of what you already have, but should enable you to categorise data and have policies in place govern it's lifecycle.
We offer a considered and phased approach to migrations
Email migration to Exchange online
Migrating email to Office 365 may seem daunting, but our services make it a straight forward process with no downtime or loss of service. We can migrate from many email providers and have your setup in the cloud in no time.
Files
Migrating files from network shares and other document management applications to Office 365 has many benefits. It can enable mobility of your workforce, allow better governance and control of your content and have better facilities to search, share and collaborate.
Applications
Office 365 has many services that can be used as a framework for providing the functionality you may have trapped in other legacy systems. We can replicate functionality and data structures to allow full application and data to be migrated to the cloud.
Forms
HappyWired is able to convert your existing forms to PowerApps in Office 365. Migrating these forms to the cloud enables additional functionality and provides a modern solution for your workforce.
Other Migrations
We can migrate data from most applications and if you have a requirement not mentioned, let us know. We have the abilities to export data and connect to bespoke or older applications, allowing for seamless migration of content into Office 365 or Azure.
Contact HappyWired Today
Having a chat with someone with a passion for what you're trying to achieve is always better than wading through page after page wondering if the company can deliver your requirements. If you'd like to ask a question, or you would like to have a friendly chat with one of our technical team, contact us below or give us a call.