Introduction to Business Process Automation
Introduction to Business Process Automation
HappyWired's expert view on….
How to make Business Process Automation work for your organisation
How would it feel not to have the 'Did the customer get those key documents?' worry at night? Or never again to process an invoice?
That is the liberation promised to business by Business Process Automation (BPA).
BPA eats up repetitive tasks. Invoicing. Document preparation. File organisation. Routine HR jobs. Sending emails and letters.
These tasks are a drag on businesses. Smartsheet estimates that whole departments lose almost a day a week to routine processes and organising.
These are the tasks BPA excels at.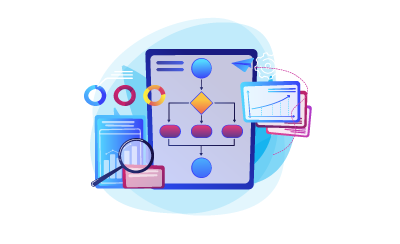 But there is a big difference between knowing the opportunity is there and seizing it. Working out how BPA could make your organisation run better and more profitably can be a little confusing.
That's where HappyWired experts come in.
In a series of guides over the next four weeks, we will outline how BPA can improve day-to-day business life – and your bottom line.
In particular, we want to show you how to do it using assets you already own. For instance, anyone using Microsoft 365 can already put in place very effective BPA. No new licences, costs or software packages.
We begin this week by responding to the questions we are asked most often about BPA.
Business Process Automation FAQs
Over the next four weeks, we'll share examples and practical guidance on the vast range of applications of process automation. These will include tips from our experts on how to make it work for your business.
We will look next at the low-hanging fruit – places where improvements can be made straight away by removing needless manual work. At the end of the series, we'll look at ways companies could change their work more fundamentally, and at likely return on investment.