BindTuning Modern Workplace Transformation of the Year 2018 Award
BindTuning Modern Workplace Transformation of the Year 2018 Award
HappyWired are absolutely thrilled to have been named BindTuning's Modern Workplace Transformation of the Year 2018.
The award is in recognition for the outstanding effort and ingenuity of our team in providing a customised solution for one of our customers, based on the BindTuning components and themes for SharePoint.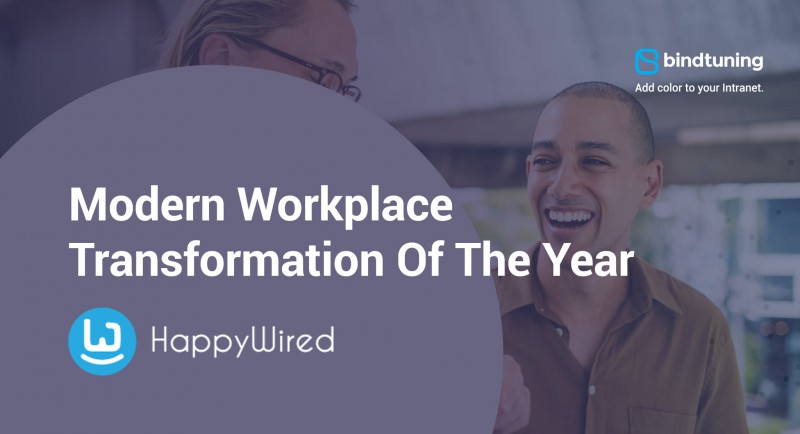 The solution allows Finlays Ltd to elegantly author, approve, and publish news and content around the business. This was used to promote their core values and keep all employees informed.
We added customised provisioning for the ease of creating customised workspaces with the BindTuning theme and components providing a responsive and beautiful experience across any device.
We were also runners up for Partner of the Year being pipped at the post by Dell EMC. This a title that we hope to be in the running for again next year as we continue to work closely with our selected partners to achieve more for our customers.
For more information on the BindTuning themes, components and their new provisioning engine for SharePoint, visit www.bindtuning.com