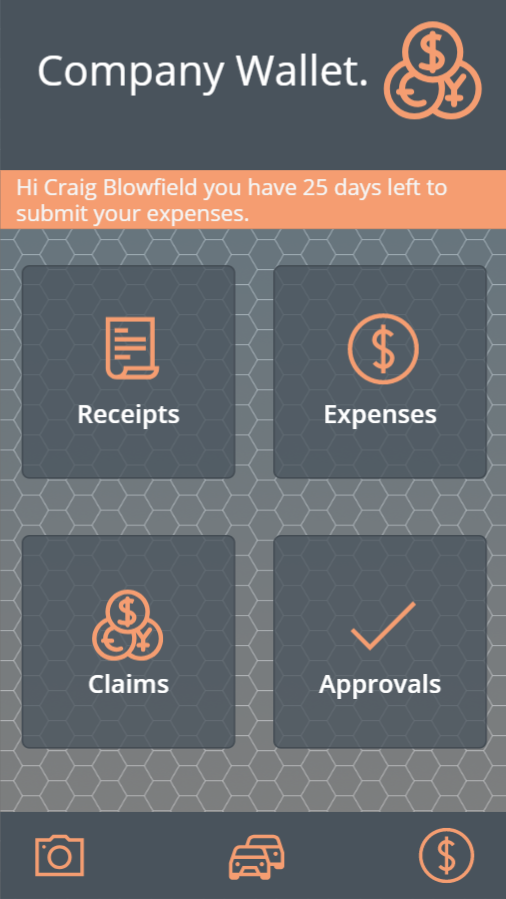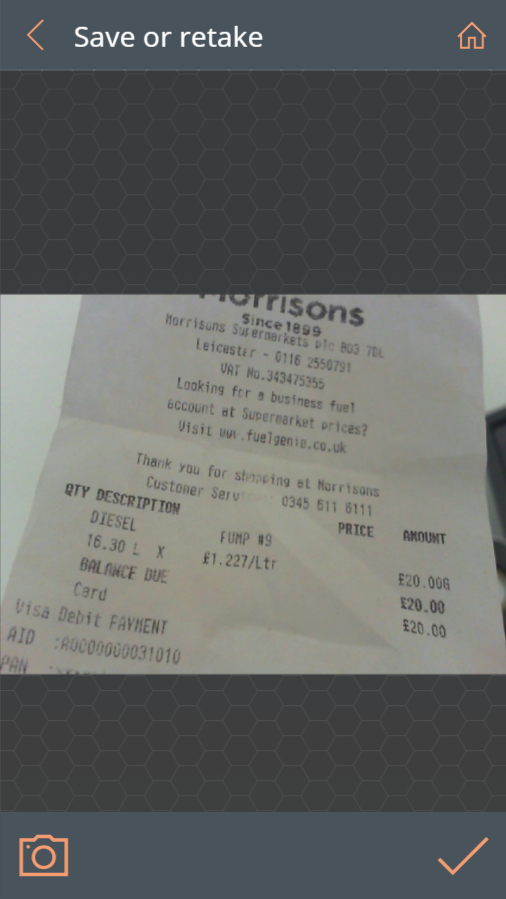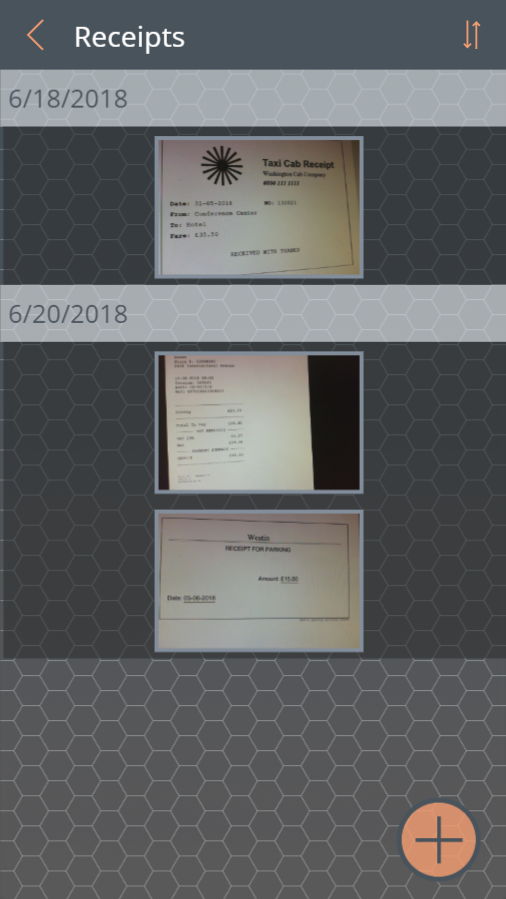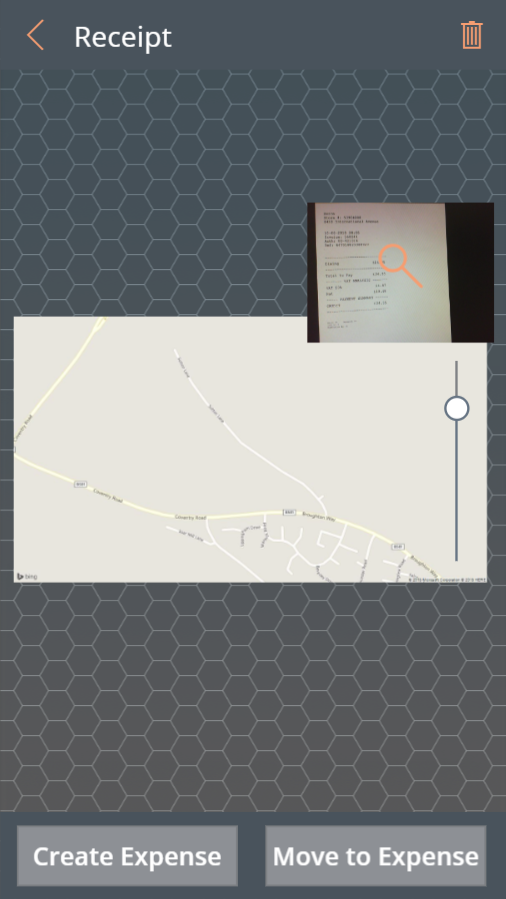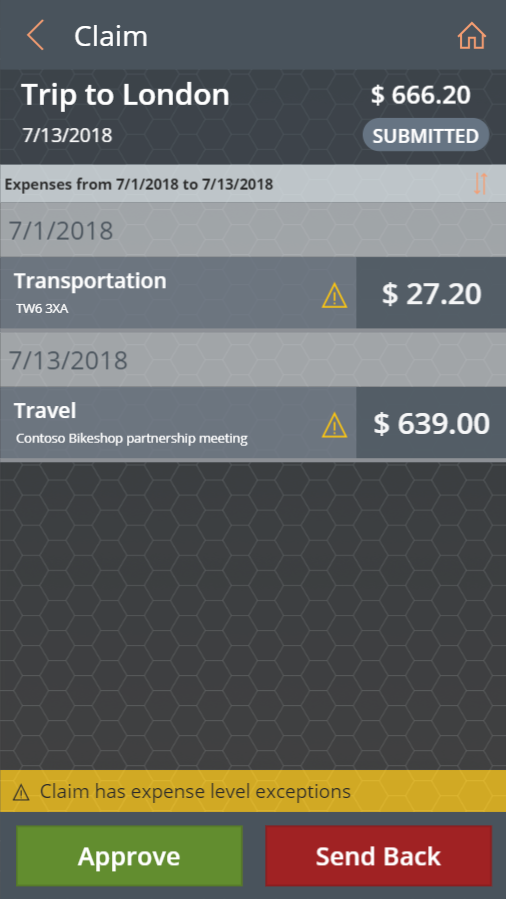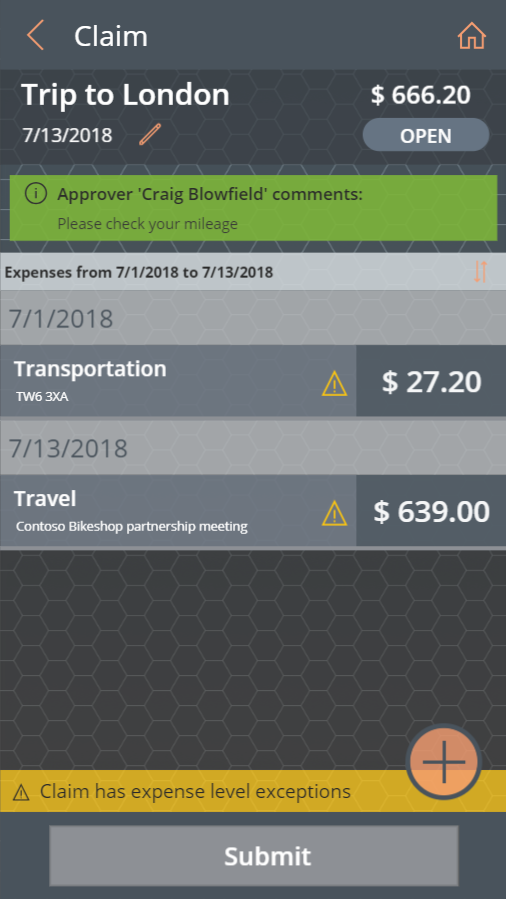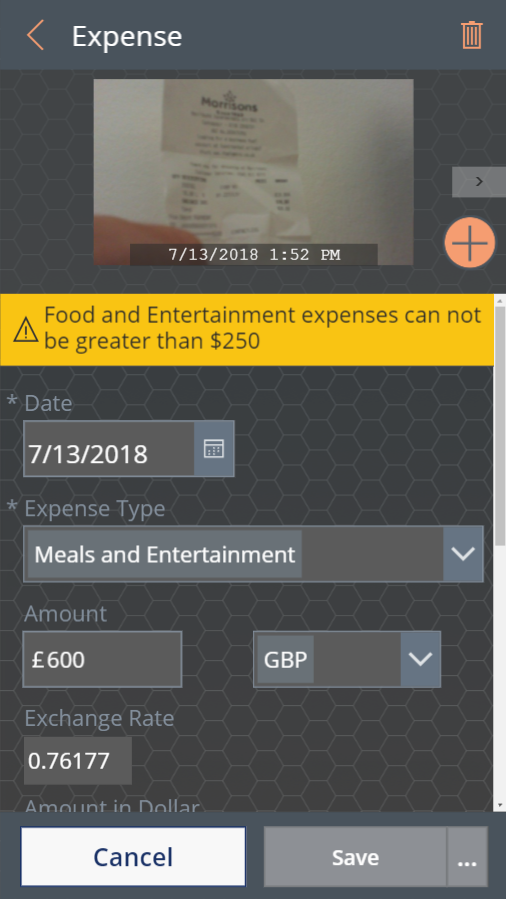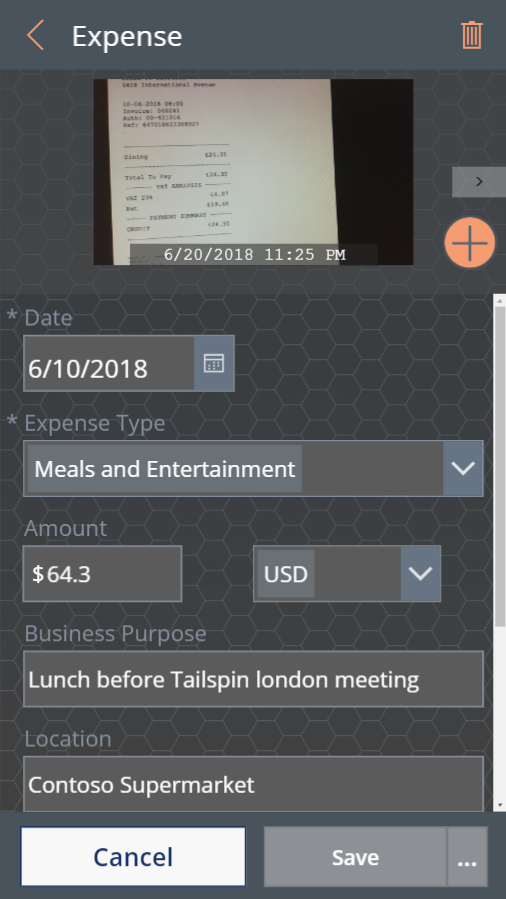 {"pagination":"false","pagination_type":"fraction","speed":"2000","autoplay":"true","autoplay_speed":"3000","auto_stop":"false","loop":"true"}
Our client needed an expense solution so their business could move away from their slow, non-mobile friendly expense reporting process, where employees were wasting time filling in spreadsheets, compliance policy were not enforced and an non-existent approval process.
The solution was for us to build a mobile expense app built on top of the PowerApps platform that streamlined the capture and reporting of expenses by employees, automatically enforced company expense policies and ensured expenses went through an approval process before going to finance for reimbursement.
With the power and flexibility of the Office 365 platform our solution provides a great foundation to extend and customise as needed to align with how you want your employees to capture expenses and how the company reimburses them.
Features
Easy receipt capture – Employees can take photos of receipts, automatically geotagging their location, saving them time and hassle.
Capture expenses and submit reports on the go – Submit accurate expense claims on time, from anywhere.
User-friendly mobile and web apps
Submit claims directly to managers for approval – Managers are able to approve or reject expense claims from anywhere, whilst providing feedback to the colleague, for example why their mileage is greater than the automatically calculated route.
Mileage tracking with automated route calculation – Streamlined experience for employees to fill in their expenses with automatic mileage calculation.
Enforce policy compliance – Policies can prevent claims being submitted or advisories for approvers
Global currency compatibility and historical exchange rates – Expenses can be in any currency and the exchange rate for that currency on the date of the transaction will be automatically used to calculate reimbursed value.
Automated email notifications – for employees, approvers and accounting team
Why
Streamline expense process – Reduce time employees spent capturing their expenses and managers approve them from any device, reducing the time it took to reimburse employees by two-thirds.
Reduced company costs – Automatic enforcement of company expense policies ensured only valid claims were submitted and approved.
Empower workers on the go – Capture and approve expenses on any device, small or large.
Technologies and Skills
PowerApps – Provides the cross-platform app, allowing use from any device.
Flow – Defines the process for expense submit and approval, enforcing policy compliance and ensuring claims are assigned to the appropriate manager
SharePoint – Lists and libraries to store the expense data
Bing – Provides automated route calculation for mileage expense user experience and mileage policy compliance (can not be greater than 5% longer than calculated route)